Open the door and explore a brand new artistic universe by developing your musical self! Learn to play the piano, keyboard, organ or how to sing!
Take lessons from one of our talented, experienced and proactive teachers who handle any level of instruction as well as a variety of learning styles well-suited to special needs students.
Next Recitals!
The next Carswell Music recitals will be on Monday, December 10, 2018 at 6:30pm Location: Rogers theatre in the LAC in Mississauga City Hall
CMS News
Click here for some of the latest news about upcoming camps, awards, practice tips and more from Carswell Music Studios!
Carswell Music Studios Inc.
Carswell Music Studios Inc. Is a music teaching and production franchise, which was incorporated in June of 1990. It is an affiliation of music performers and educators who work independently as self-employed teachers of the studio. Mr. James A. Carswell is the president and founder of this enterprise.
more...
At Carswell Studios, we approach music from the standpoint of exploration and structure. Learning how to understand how music is put together enables us to perform better.
What sets Carswell Studios apart from other teaching enterprises? Even as our students have fun playing and improvising, we do not compromise technical and artistic expertise! Our curriculum still very closely parallels the technical guidelines of the Royal Conservatory of Toronto. Our students try Royal Conservatory examinations and many receive first class honours.
Carswell  provides a warm and friendly, home cooked teaching product to a number of families involved throughout the Greater Metro Toronto and surrounding areas. Carswell Studios have achieved a happy median – a balance between achievement and enjoyment.
We charge a very low registration fee which enables our students to play in two excellent recitals each year, as well as participate in at least two workshops which enhance our students' performance skills. This is preparation for auditions, recitals and concerts that students do twice a year as part of our curriculum.
Participate in our Carswell Chorister singing group, which meets twice and month and performs in community concerts and at our recitals.  We also run a summer theatre camp where in a short two weeks, young students learn a Broadway musical and perform it on stage, with costumes, makeup, choreography, dancing and great music!
Meet with your full musical potential by studying with our incredible, motivated and inspirational staff, by signing up with our studio today!
You can contact us at studio@carswellmusic.com or by calling the studio at (905)803-9026. Call soon to ensure your spot for after Christmas for the new teaching year.  Wouldn't a gift of music lessons make an excellent present?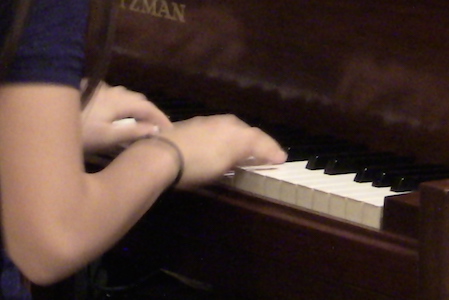 Piano
Private or group lessons at every level. At a studio, or at your home for convenience! Follows RCM curriculum or popular repertoire; your choice.

Theory/Composition
Basic theory, harmony or composition available. Learn techniques of improvisation as well.

Voice
Includes various techniques of instruction; popular, classical or jazz training. Our well-qualified instructors are sensitive and able to help all vocal types and levels. Training techniques ensure that voices are not forced or damaged.

Drum set
Lessons available for drum set; classical or popular drumming with CORRECT technique always!
Special Needs:
We have teachers available specially trained or talented at dealing with intellectually, emotionally, or psychologically challenged students.
Proactive, friendly & Qualified Instructors
We guarantee highly qualified, professional and teachers who try to motivate their students, while keeping it fun and creative.
Quality lessons
Receive lessons from highly qualified, and proactive teachers.
2 Recitals
Recitals are held at the end of each term; one in winter and one in spring.
2 Workshops
Informal workshops held once in fall and once in the spring.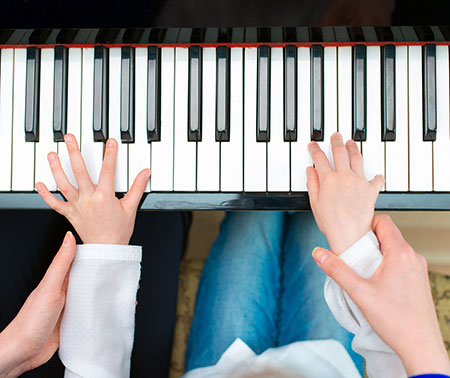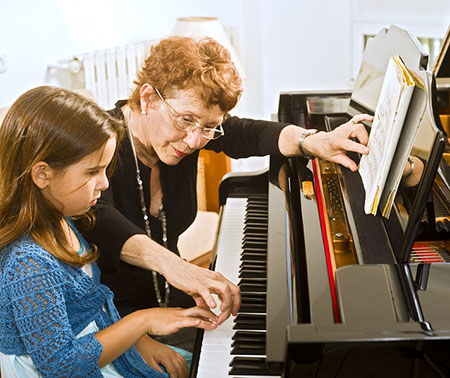 Look No Further. Get Started Today